22/12/15 20:36
Woodford Folk Festival
Mic Conway
and myself are doing 3 shows at this years Woodford Folk Festival. It is an edited version of the book launch we did earlier in the year in Sydney and Melbourne called
Captain Matchbox & Beyond
The book, a biography of Mic and Jim Conway and their times, is brilliantly written and designed. Publisher is Melbourne Books
www.melbournebooks.com.au

We will also be doing a spot at their 30 years (including when they were at Maleny) celebration show on Monday 28 Dec.


January
Piano Pounding Papas
Pugsley Buzzard
and
Don Hopkins
with Rob Grosser and Pugsley's musicians will be performing at the
Django Bar,
Marrickville - downstairs from Camelot,
on Saturday 16 Jan 2016. See Gigs for details. Best to pre book ($5 off) here:

tinyurl.com/pslglmx
Pugsley, who is not in Sydney very often, has a band of musicians that are amazing. There's sure to be some piano dueling fun at the end.

www.pugsleybuzzard.com


Australia Day Concert in Hindmarsh Park Kiama
Dr. Don's Double Dose
do their thing in the big park at Kiama for Australia Day from 6pm. Jackie Howlers will also be playing at this "Twilight In The Park" so grab your picnic blanket and some food and drinks for a jazzy evening in Kiama.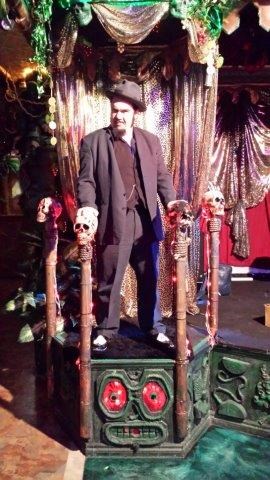 Pugsley Buzzard - see him with Dr Don's Double Dose
on Saturday 16 Jan 2016 at the Django Bar, Marrickville